CAPM Certification Training
Kick-Start Your Career with CAPM​
Pay for the Training and Get the Certification Exam Voucher Free
INTRODUCTION
The Certified Associate in Project Management (CAPM) certification and the Project Management Professional (PMP) certification often make a difference in whether you get that job you applied for or the promotion or salary bump you asked for.
Project management professionals are in high demand. Employers will have 2.2 million project management job vacancies every year through 2027, so why not stand in the crowd of candidates?
Consider earning the CAPM and PMP certifications from the Project Management Institute (PMI).
Both will help you advance on your project management career path. However, they differ in terms of the level of experience one needs and exam topics each one covers.
Requirements For CAPM & PMP
| | CAPM | PMP |
| --- | --- | --- |
| | | 4-year / secondary degree degree |
| | 23+ hrs PM training or PM Basics online course | 3+ / 5+ yrs and 35+ hours of PM training or CAPM |
| | | |
| | | |
| | | |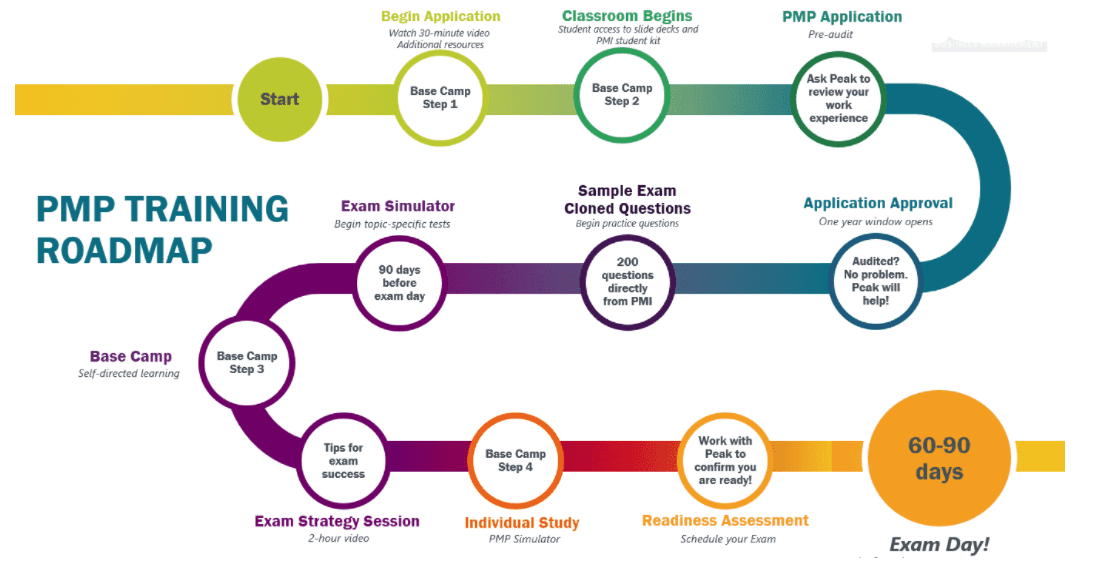 Which Certification is Right for You?
These certifications demonstrate to employers that you have the practical knowledge, insights, and professional expertise to meet increasingly complex project management roles. Earning the CAPM and then the PMP is a logical pathway to progress your project management career.
Depending on your current needs and priorities, one or the other PM certification is sure to get you where you want to be in your project management career.
The certification that is right for you depends on a few key factors:
Career stage
Budget
Time frame
The CAPM is for entry-level project management professionals with 0-3 years of experience. Since it requires only a secondary degree, college students can get a head start on this certification well before graduation.
If you have at least three years of experience and some formal education in the project management profession, the PMP certification is for you.

Hands-On Virtual Lab
Hands-on experience on New Horizons' Labs to make your software training courses even more interactive and engaging.

Guaranteed-to-Run
Guarantee to run for all courses
Certifications​
Industry-recognized certification to add to your workforce values.
Cost Effective
We create innovative training solutions that works for you and we'll account for the results.
Reliable
Low downtime and high efficiency of On-site and Virtual-Live Online Training

Course Customization
Course content and learning method are customized to match to your company's goals
Physical Training
Classroom learning at any of our New Horizons training centers.
Virtual Training
Our easy and interactive Virtualization platform is designed to deliver relentless execution to drive your vision forward.